---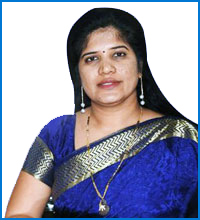 Ms. Swati M. Jadhav
Senior Business Associate
Top Development Officer in Nashik.
We have Insured More than 10000 lives.
Working with LIC since last 10 years. So will be advisable & beneficial to work with us.
Knowledge, guidance & support will help you to become successful Insurance advisor.
We are committed for our team members for there FINANCIAL GROWTH, timely support and always there with them in Insurance market till they stand firmly in this sector.


---
Support For Team Members
Well trained staff to look after administrative part.
Professional Training through Seminars.
Planning, setting and realistic goal achievement by proper follow up and monitoring system.
Knowledge Dissemination of all LIC products.
In Depth Training about Sales Process (Guaranteed `YES` from customer), Objection Handling etc.
Innovative Marketing Strategies.
Scientific approaches for calculating insurance needs.
Setting and achieving realistic goals.

---
About LIC OF INDIA
Biggest Insurance Company in the World.
More than 30-Crore Policies (Larger than population of many Countries).
Excellent claim settlement ratio in WORLD.
Net worth of company Assets 15.6 lac cr!!!!
Settlements to policy hotders 99.66%(OTHERS NOT EVEN NEAR TO LIC).
...And Success continues....